Our Focus
Avadel is dedicated to transforming the treatment landscape for people with narcolepsy. We're relentlessly pursuing solutions and disrupting treatment paradigms where needed most.
About FT218
The journey for people with narcolepsy is challenging. Narcolepsy is a rare, chronic sleep disorder characterized by daytime and nighttime symptoms, including excessive daytime sleepiness (EDS), cataplexy, disrupted nighttime sleep, sleep paralysis, and hallucinations.
Avadel's FT218 is an investigational formulation of sodium oxybate leveraging our proprietary drug delivery technology and designed to be taken once at bedtime for the treatment of EDS and cataplexy in adults with narcolepsy.
Oxybates are currently available as a twice-nightly formulations, which requires patients, who already struggle with uneven and interrupted sleep, to wake up in the middle of the night for the second dose.
Milestones
Pivotal Phase 3 REST-ON study completed
In March 2020, Avadel completed the pivotal Phase 3 REST-ON study, a double-blind, randomized, placebo-controlled trial to assess the efficacy and safety of FT218 in the treatment of EDS and cataplexy in patients suffering from narcolepsy.
Among the three co-primary endpoints, FT218 demonstrated statistically significant and clinically meaningful results in EDS, the clinician's overall assessment of the patient's functioning, and reduction in cataplexy attacks for all three evaluated doses when compared to placebo. Topline data from the trial were announced in April 2020.
Avadel is currently evaluating the long-term safety and tolerability of FT218 in the open-label RESTORE clinical study.
FT218 orphan drug designation
In January 2018, the US Food and Drug Administration (FDA) granted FT218 orphan drug designation for the treatment of narcolepsy based on the plausible hypothesis that FT218 may be clinically superior to the twice-nightly formulation of sodium oxybate already approved by the FDA for those with narcolepsy due to the consequences of middle-of-the-night dosing of the approved product.
FDA Review of NDA for FT218
On July 18, 2022, the Food and Drug Administration (FDA) tentatively approved LUMRYZ™ (sodium oxybate) for extended-release oral suspension for the treatment of excessive daytime sleepiness or cataplexy in adults with narcolepsy.
Resources for healthcare providers
For more information, resources, as well as recent data presentations, visit avadelmedicalaffairs.com.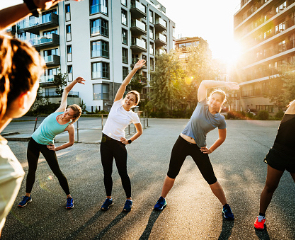 About narcolepsy
It's estimated that there are ~160-170,000 diagnosed narcolepsy patients in the U.S. According to the National Institute of Neurological Disorders and Stroke, symptoms often start in childhood, adolescence, or young adulthood (ages 7 to 25) but can occur at any time in life.
Sometimes, narcolepsy can be accompanied by a sudden loss of muscle tone (cataplexy), which can be triggered by strong emotion. Narcolepsy that occurs with cataplexy is called type 1 narcolepsy. Narcolepsy that occurs without cataplexy is known as type 2 narcolepsy.